Reopening and Safety Protocols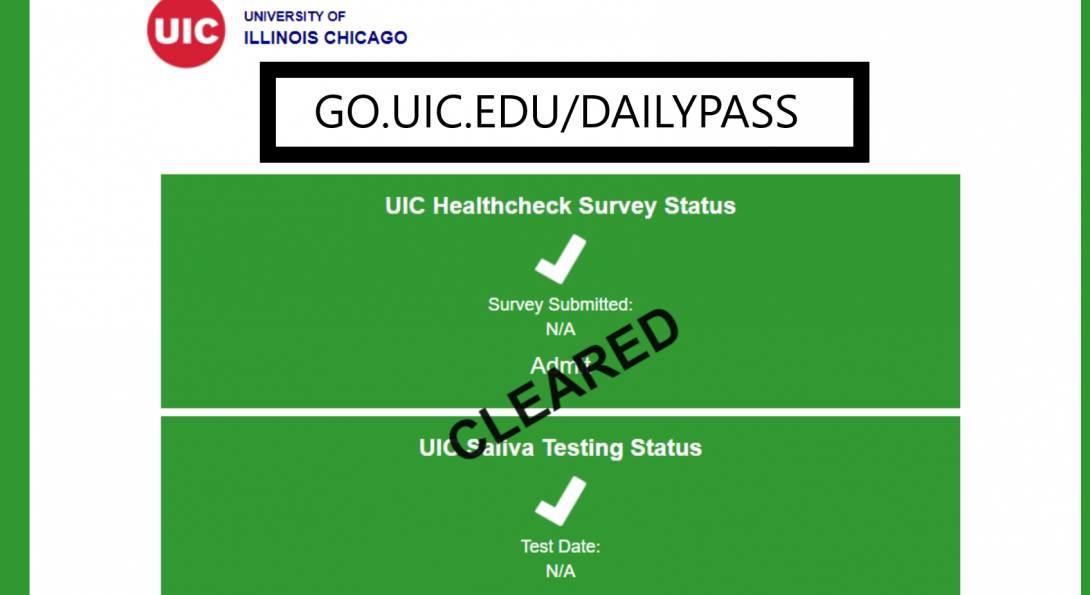 DRC Office Re-Opening
The DRC is returning to the office! As of Monday, August 23 the Disability Resource Center's physical location will be open with reduced/staggered staffing at Student Services Building (1200 W. Harrison), Room 1070, from Monday through Friday, 9 AM to 4 PM.
To reduce capacity in the office we will default to phone and Zoom meetings and intakes, but Disability Services Specialists and our Assistive Technology Specialist will be available for in person meetings upon request, and accessible testing will resume in person.
Safety Protocols
It is imperative for the health and safety of all for students to follow UIC Covid guidelines when visiting the DRC. This means:
Indoor masking is mandatory for all in person appointments, tests, and visits to the DRC.
When you check in for any DRC appointment, including tests and meetings with staff, you will be asked to show your UIC Daily Pass (go.uic.edu/dailypass). Only students with a green badge -- indicating that they are vaccinated, or that they have a vaccination exemption and have completed mandatory saliva testing -- will be allowed to enter testing and office spaces. Please be prepared to show your green UIC Daily Pass on a phone, tablet, or computer when coming to the DRC for any kind of appointment.